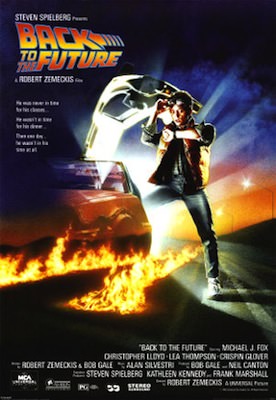 Here is the classic Back To The Future poster just like how we remember it from way way back in time.
The poster shows Marty McFly and the DeLorean and even fire tracks like we seen in the movie when Marty travels in time.
This poster is a must have classic poster that is just part of movie history.
Be part of movie history with this Back To The Future Movie Poster.