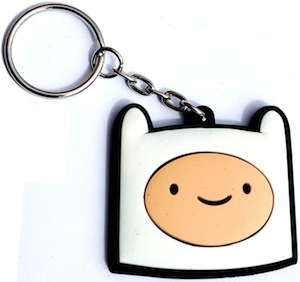 How about a fun key chain?
This one is rubber and looks like Finn's head and that of course is great for all the Adventure Time fans that need a place to store their keys.
Not much more to say about the key chain then that it is cute to have Finn living with your keys.
So don't wait come and get your Adventure Time Finn Key Chain.