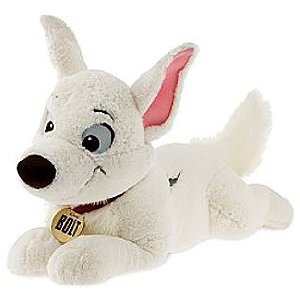 You loved the Disney movie Bolt or you know someone who loved it.
So now you need to find your own Bolt, here is a 12 inch Bolt plush dog. Very very soft and cuddly. It will easily be that favorite stuffed animal, the one that goes every where and does everything with you. It is also an Officially licensed Disney plush toy, so you know it is top quality.
Get your Bolt Plush Dog.