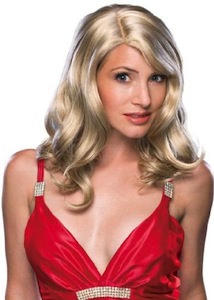 If you like vampires and True Blood then becoming Sookie Stackhouse this halloween could be the right thing for you.
And it is easy you just need this Merlotte's T-Shirt and this wig.
This blond wig makes you look like Sookie even if you have no hair at all this True Blood wig will change your aperance into a sexy Sookie.
Come have a closer look at this True Blood Sookie Stackhouse Blond Wig.