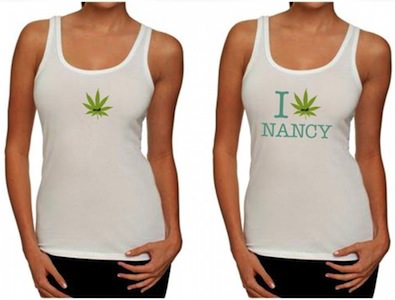 This tank top has two fun prints and one of them only shows when heathed up.
When you normally wear this tank top it just shows the Weeds logo but when the sunlight warm the shirt up the I and Nancy appear.
And then it say "I Weeds Nancy" and that of course means "I love Nancy".
So if you are really into weeds and would like a nice women's tank top based on the TV show Weeds then this could be it.
This tank top comes in a wide range of women's sizes to fit you just right.
Time to do some shopping for this Weeds Heath Sensitive Tank Top.