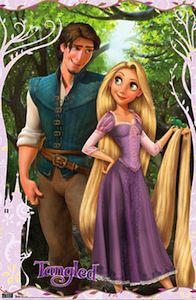 Princess Rapunzel the one with the really long hair is posing with Flynn on this Tangled poster.
If you like Disney princesses and specially Rapuzel then this poster will be the one you want.
The Tangled poster is 22 x 34 inches the perfect size for on your wall.
Have a closer look at this Tangled Movie Poster.