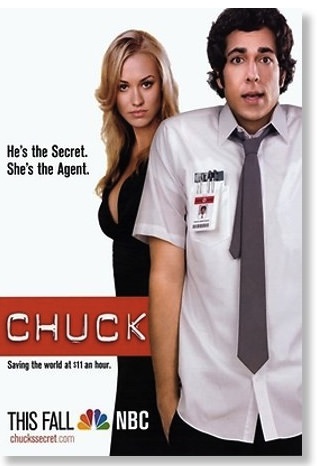 Who would not like to have this 11 x 17 poster of a nice looking girl and a nerd?
Chuck is one of my favorites on TV and this poster says it all. He is the secret and she is the agent that protects him.
Order your copy of this cool Chuck Poster.