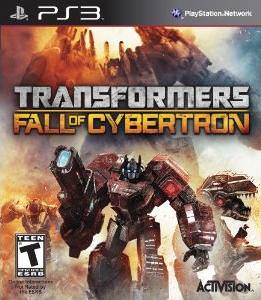 The battle continues between the Autobots and the Decepticons, and now you can jump right in the middle of all the action.
This is the video game Transformers: Fall of Cybertron where as a player you get to return to Transformers planet of Cybertron for the final battles between the Autobots and Decepticons.
Some of the key features are the use of new Transformers, epic large scale battles, character specific abilities, character customization, diverse mission and gameplay and online multiplayer.
The game shown here is for the PS3, Sony Playstation 3 the Transformers: Fall of Cybertron video game is also available for the Xbox 360 and as a PC Download.
Return for the final days of Cybertron with the Transformers: Fall of Cybertron Video Game.