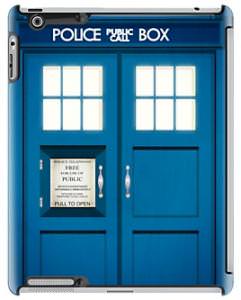 If you have an iPad and love the TV series Doctor Who, especially the Tardis then have a look at this iPad case.
With awesome detail and a very high quality image of the Doctors mode of transportation the Tardis, this case really looks cool and at the same time it will help protect from bumbs and scratches.
Made to precisely fit the iPad you can get this Tardis case for:
iPad 2
iPad 3e generation
iPad 4e generation
iPad mini (COMING SOON)
This case will also leave you access to all of the ports, buttons and functions.
Go and check out the Doctor Who Tardis iPad Case.