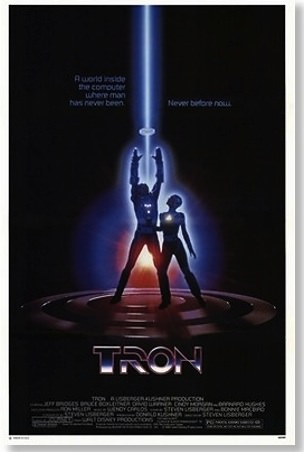 Tron of course is a movie that we geeks all love and now there is a new movie on it's way so get ready for that.
And in the mean time maybe we should get are rooms decorated again with this cool Tron movie poster. And I know about at least one famous geek that has one remember Chuck? yes Chuck has this Tron poster in his bedroom.
Go get your Tron Movie Poster.