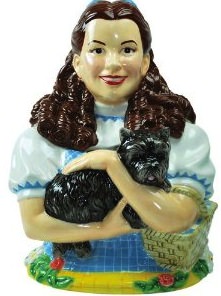 The Wizard of Oz fans like cookies to and for those people there is now a really ncie cookie jar.
Dorothy and her dog Toto are the cookie jar.
It looks like a statue of Dorothy while holding Toto but it is a cookie jar.
If you like cookies and the Wizard of Oz then you should check out this The Wizard Of OZ Cookie Jar.