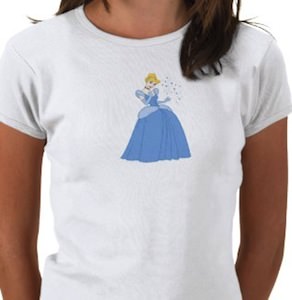 Is Cinderella your favorite princess?
If she is then you are in luck. This is an special Cinderella t-shirt.
You can see princess Cinderella standing in her beautifull blue dress on the front of this t-shirt.
And it doesn't matter if you are a kid, baby or adult this t-shirt is availible in all kind of sizes and styles to fit you.
Add some princess to your closet with this Disney Princess Cinderella T-Shirt.