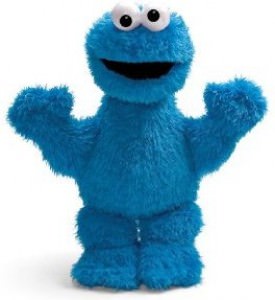 The Cookie monster a classic Sesame Street character with so many fun loving ideas it is hard not to love this guy.
This Cookie monster plush doll stands approximately 14 inches tall and is really soft and cuddly with his great "shaggy" style fur. This will be a favorite in your collection for sure or a favorite in your bed when it comes to suggle time.
Find your Sesame Street Cookie Monster Plush Doll.