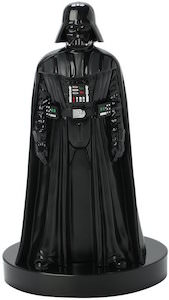 Looking for a Star Wars piece that can help you open wine bottles?
This Darth Vader corkscrew is besides great at opening bottles also a great display piece.
Just like on the picture it just like a Darth Vader figurine but then when you lift Darth Vader up from his pedestal then you notice the corkscrew inside of him.
So Star Wars fans can have two in one a figurine and a corkscrew.
Just imagine the dark lord opening your bottle of wine when you have friends over.
So if your wine bottles need help getting uncorked then you have to check out this Star Wars Darth Vader Corkscrew.