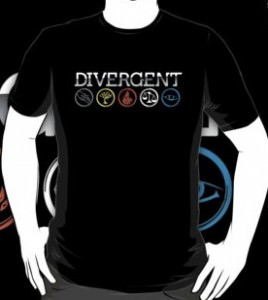 What faction will devote the rest of your life to?
And you can wear this t-shirt that has the five faction symbols from the cool movie Divergent.
Find the title Divergent and underneath the symbol for each faction which are as follows: Abnegation, Erudite, Dauntless, Amity, and Candor.
The Divergent Faction Symbol t-shirt is available in many sizes and you have a total of 20 different colors to choose from, also check out the wide variety of types of shirts to get this printed on front or back.
Get into this Divergent Faction Symbols T-Shirt.