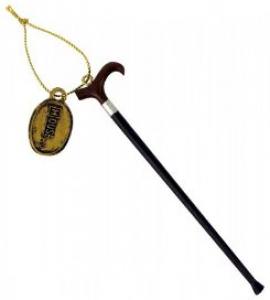 If you love christmas and are looking for the perect ornament that will show off your love for Dr. Gregory House then look no further because here it is.
This is a small replica cane just like the real one that Dr. House uses on the television series House, it has all of the little details and also has a small tag that has the official House logo on it.
Dress up your Christmas tree with your favorite television series House.
Have a look at the Dr. Gregory House Cane Christmas Tree Ornament.