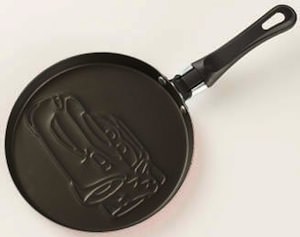 Little Cars fans will love to eat pancakes for breakfast now.
This pancake pan makes Lightning McQueen pancakes.
Just do what you normally do when you make pancakes and this pan will do the rest. The imprint of Lightning is made in the pan so every pancake baked in this pan will have Lightning McQueen's picture on it.
Breakfast time will never be the sames with this Cars Lightning McQueen Pancake Pan.
You may also like: