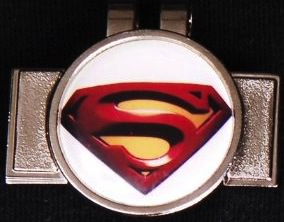 Playing golf is fun but marking the spot of your ball can be difficult if you don't have a nice marker set.
But if you like Superman this problem will be over.
This golf ball marker set has a clip for you hat and on that there is a magnectic golf marker that has the famous Superman logo on it.
It can normally live on the clip and when you need to mark the spot of you golf ball then just place it on the spot.
Get ready for your next round of golf with this Superman Golf Ball Marker.