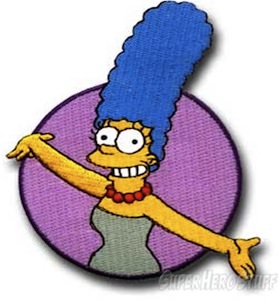 The Simpson family would be a complete mess if it wasn't for Marge to keep everything going smoothly.
And now you can decorate your clothes with a patch that shows Marge Simpson reaching out to give you a hug.
If you like The Simpsons then this could be the sollution to fix that ugly hole in your pants or to make your backpack look hip with a Marge patch on it.
What ever you think of doing just think about adding this Marge Simpson patch to it and see how it will become better.
Time to fix and decorate with this The Simpsons Patch Of Marge.