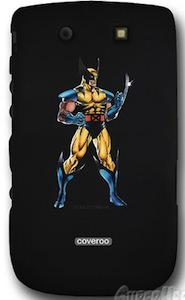 How do you protect your Blackberry Torch?
Maybe it can use some help from a Marvel superhero like Wolverine.
This case for the Blackberry Torch 9800 shows a nice picture of Wolverine standing tall.
And not only does this Wolverine case look amazing it also will protect your Blackberry from harm.
If your Torch 9800 is still unprotected then you should check out this Wolverine Blackberry Torch 9800 Case.