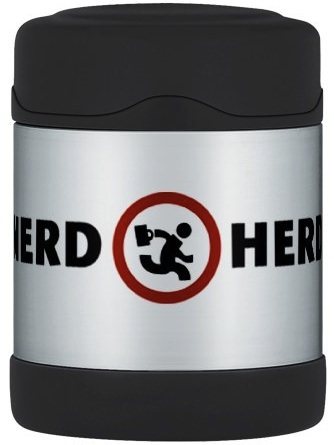 Chuck works as a Nerd Herder at the Buy More and of course he brings his own lunch in this cool Nerd Herd food Thermos.
Now the lunch from Chuck stays nice and warm or cold at the hot days.
Be part of the Nerd Herd by getting this Nerd herd Food Thermos.