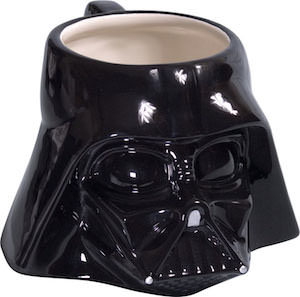 Are you a big fan of the Star Wars saga movies? Were you torn between the Jedi or the Dark side?
Well if you choose the dark side, you can sit down and enjoy your favorite hot beverage with the company of the evil Darth Vader.
This ceramic mug is in the shape of Darth Vader's Mask.
Having your hot drink in this special Star Wars mug will never look so good. It will bring back all of your most favorite Star Wars movie memories.
So if you are a hard core Star Wars fan. You will really enjoy one of these Star Wars Darth Vader Ceramic Mug.