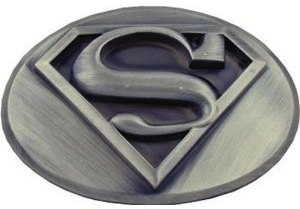 This is not your everyday bright colored belt buckle.
But if you are a Superman fan then you are gone love this belt buckle.
The buckle is made from solid metal and has a 3D looking Superman S on it.
And the it has an antique finishe making the Superman logo look old but it also makes it look amazing.
No color makes this buckle look more classy and that makes it easier to match with any clothes you would like to wear.
Come and have a better look at this Superman Logo Belt Buckle.