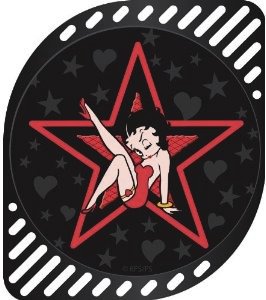 This vent clip air freshener fits perfect in any Betty Boop decorated car.
It shows a nice picture of Betty on it sitting infront of a red star.
This air freshener clips on to your vent and this is one that will stay in place so no worry about flying air fresheners when you brake.
If you want the long lasting smell of Betty Boop in your car then come check out this Betty Boop Air Freshener.