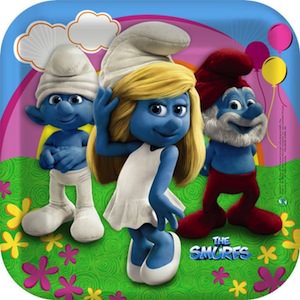 Are you planning a Smurf party?
If you are then the question is did you see these fun paper plates that have smurfs on it and that makes them great for all the Smurfs parties out there.
These square plates show a picture of Clumsy Smurf, Smurfette and Papa Smurf and they really want to be at your party.
The Smurfs paper plates come in a pack of 8 so that you are ready to go for you and your friends.
I think we agree that a Smurf party just need these The Smurfs Paper Plates.