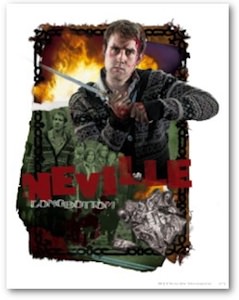 Remember Neville Longbottom from the early Harry Potter movies?
The kid that was not really good at anything and scared of most things. But now Neville is back in the last Harry Potter Movie, Harry Potter and the Deathly Hallows part 2 and this post is based on that movie.
This poster shows a collage of Neville all based on the Deathly Hallows movie.
If you are a real Harry Potter fan then you just have to collect this poster because now Neville is cool.
Go and get a Neville Longbottom Poster.