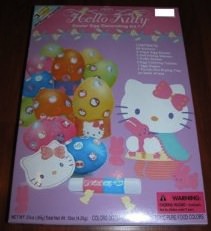 Easter is the time of the year that eggs look great. And now they can look even better because now you can decorate them with this Hello Kitty Decorating Kit.
Get some great colored eggs with Hello Kitty all over them. Kids will love to have them and love to decorate them.
Go get your Hello Kitty Easter Egg Decorating Kit.