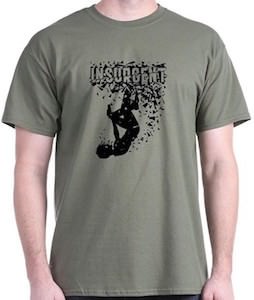 This t-shirt is based on the Insurgent movie from the Divergent series.
You can get this t-shirt in a bunch of colors and styles for men and women.
On the t-shirt you can see glass and that is cracking and in the glass you can see the word "Insurgent" and below it you can see Tris falling with glass surrounding her.
It's a great shirt for the true fans of this movie series and even if you just like the books then this Insurgent t-shirt can be perfect for you.
So if you like Divergent then come check out this Divergent Shattered Glass Insurgent T-Shirt.