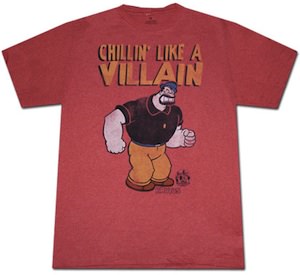 Brutus the bad guy from the Popeye cartoons can now be living with your clothes.
This light red shirt show you Brutus with the words "Chillin' Like A Villain".
A great shirt for summer and a great shirt for everyday of the week.
Go check out your Brutus Chillin' Like a Villain T-Shirt.