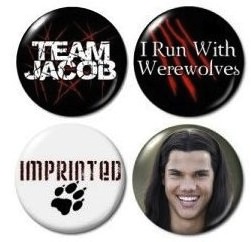 If you like Jacob and really like some buttons to show you do then maybe you should go check out this set of Jacob Black Buttons.
They are approximated 1″ in diameter and come in a pack of 4 for a really amazing low prize.
So if you like team Jacob then go check out these Jacob Black Buttons.