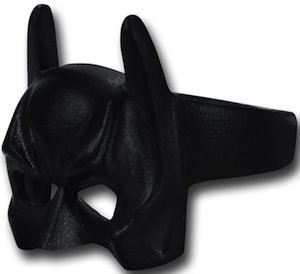 Are you the Batman fan in search of a piece of costume jewelry that fits with you love of the dark knight?
If you are then you should check out this black stainless steel ring that looks like the black mask of Batman.
We can't all wear a cowl like Batman does but that doesn't mean you can't wear one on your finger.
This Batman ring is a special piece of jewelry that can only be admired but the true fans of Batman.
The Batman mask ring is available in sizes 8 – 14 and for sure makes a special addition to your Batman collection.
You just have to come and have a closer look at this Batman Mask Ring.