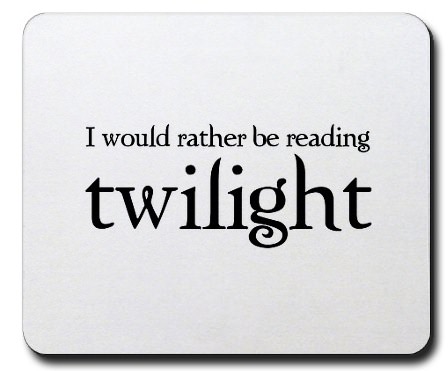 This mousepad says it all. Most of us would prefer to do anything over working but some of us would prefer to read one of the books out of the Twilight saga.
Now you can own a cool mousepad that just tells people that you are at work but really would prefer to read Twilight right now.
So get this I Would Rather Be Reading Twilight Mousepad to make this statement.