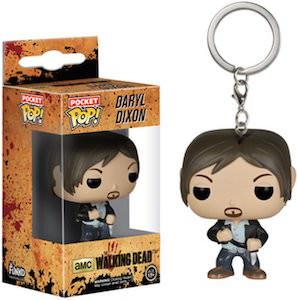 If there is only one thing you can choose when the zombie apocalypse happens then of course it's gone be Daryl Dixon.
And now anyone can have their own mini version of Daryl from The Walking Dead.
This figure of Daryl is about 1 1/2 inch tall and looks like a Pop! Vinyl figure from Funko but that is not so strange as this is a Pocket Pop! Keychain.
Daryl has all the details you expect with his eyes and hair being so clearly him and he even brought his own knife.
If you want a new key chain then choose this The Walking Dead Daryl Dixon Pocket Pop! Key Chain.