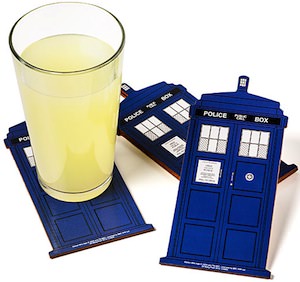 Now you can decorate your table or desk with some Tardis coasters.
And not only are they great to decorate they also prevent your surface from getting dirty.
These Doctor Who coasters come in a set of 4 and are shaped like his Tardis.
The top of the coaster is tin and the bottom is cork so that they stay and place and look great.
Come and check out these Doctor Who Tardis Coasters.