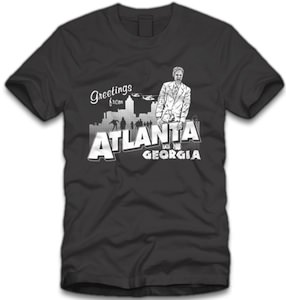 This may not be the typical t-shirt a tourist of Atlanta Georgia would by but then maybe if that tourist lived in the TV series The Walking Dead.
This t-shirt shows the text "Greetings from Atlanta Georgia" and shows the skyline in the background and a whole bunch of zombies.
Just like in The Walking Dead zombies are everywhere.
This Walking Dead t-shirt comes in a wide selection of colors and in a men's and women's version.
Sizes go from Small to 3XL so that it fits you perfectly.
Walking Dead fans come and check out this fun The Walking Dead Greetings From Atlanta Georgia T-Shirt.
You may also like: