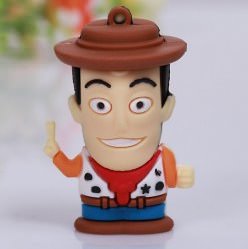 There is Woody the cowboy from the Toy Story movies but this time he is not the normal doll no this time Woody is a USB flash drive.
By pulling the head of this little cowboy the USB connector becomes accessable and you are ready to go.
The Toy Story flash drive has 32GB of storage space and that is plenty for most of us.
So if you like Woody or cowboys then at least come have a closer look at this Toy Story Woody Flash Drive.
You may also like: