Sesame Street 6 Figure Set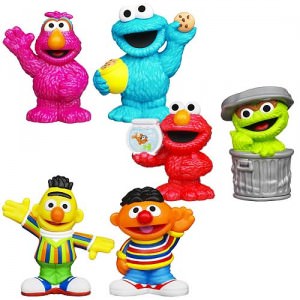 The classic childrens learning show Sesame Street is an alltime favorite for many parents. Check out these easy to handle figures of some of the fun loving characters off of the show Sesame Street. This set includes 6 figures Bert, Ernie, Elmo, Oscar the Grouch, Cookie Monster and Telly, they all stand about 3 inches tall and make the perfect playtime toy for your little Sesame Street fan.
Get your Sesame Street 6 Figure Set.