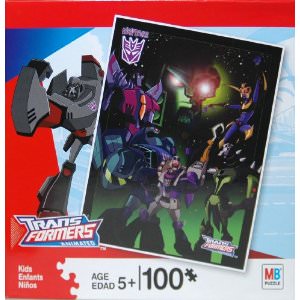 A great way to enjoy and evening or lazy afternoon is doing a jigsaw puzzle but how do you get the kids away from the TV?
Simple get them a puzzle they would enjoy like one from Transformers.
This Transformers jigsaw is 100 pieces and for 5 years and up and that would be enough to make young and old enjoy it.
When you are done the Transformers puzzle will be 10″ x 13″. Of course the picture of this puzzle is nice with all kind of Transformer action happening.
Go check out this Transformers Jigsaw Puzzle