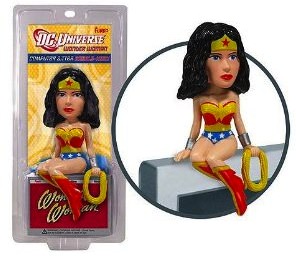 Do you want Wonder Woman with you at work?
If so then this Wonder Woman computer sitter is ideal. This 3″ tall Wonder Woman sits right on top of your screen and keeps an eye on you all day long.
And this Wonder Woman is also a bobblehead so that means that she will shake her superhero head at you all day long.
Dress up you're cubical with this Wonder Woman Computer Sitter Bobblehead.
You may also like: