Star Wars fans can go a bit nuts about there love for Star Wars but what is wrong with that I would say nothing.
When it is gift time again maybe you should think of surprising them with a gift they will love you for forever.
Now there are plush Star Wars characters that make sound to and they even come in 3 different sizes.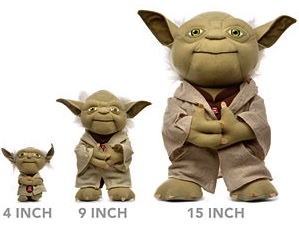 As you can see at the Yoda picture above they come in 4, 9 and 15 inch.
And all plush Star Wars Characters come with there own special sounds that you are so used to from the Star Wars Movies.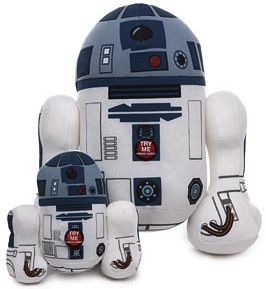 As you can see I really put a lot of pictures in this post and just because these Plush Star Wars figures are so cute. OK let me tell you what figures are available, there is Darth Vader, R2-D2, Yoda and Chewbacca.
I guess you are still interested in the Star Wars plush and for that maybe go check out these plush and see a little video of the Star Wars Plush with Sound.