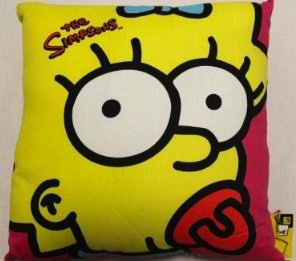 Do you need another fun decorative pillow?
If you like The Simpsons then you are in luck.
This is a Maggie Simpson pillow.
On the front you see a big picture of Maggies face and the back is solid pink.
The Simpsons pillow is 12″ x 12″ and is soft and cuddly.
Now would be a good time to ad something to your Simpsons collection so come check out this Maggie Simpson Pillow.
You may also like: