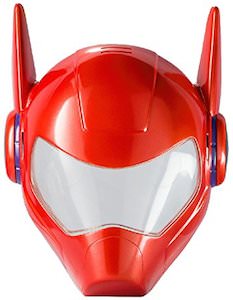 This mask looks exactly like the one Baymax wears and if Big Hero 6 is one of your favorite things then you just need this mask.
A white visor and a red shell with red ears is all part of this mask of Baymax.
Halloween or just play time this Big Hero 6 mask will be so much fun to wear and play with.
The mask has comfortable padding and adjustable straps so that it will fit perfectly on your head when you pretend that you are flying around.
A Disney hero like Baymax will be so popular that everyone is wanting one of these Big Hero 6 Baymax Masks.