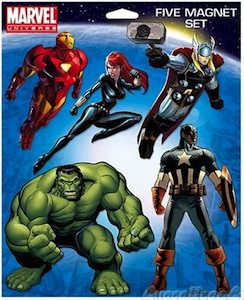 The Avengers are amazing superhero's and they love to come and decorate your fridge or othere metal surface.
This is a set of 5 magnets 1 of each hero including Iron Man, Black Widow, Thor, Captain America and the Hulk. Each magnet is at least 4″  tall.
If Marvel superhero's are your friends then come and get this Marvel The Avengers Magnet Set.