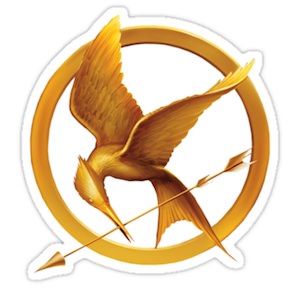 The Hunger Games made Katniss famous in the whole Panem.
With Katniss her Mockingjay pin became the symbol of the resistants and now you can get this symbol in the form of a sticker.
You can show the world that you support the resistants.
This sticker of the Mockinjay pin will be great on almost anything. I would love this Hunger Games sticker on my laptop and maybe even on my car.
If you want to support Katniss Everdeen and the resistants then you should buy this The Hunger Games Mockingjay Sticker.