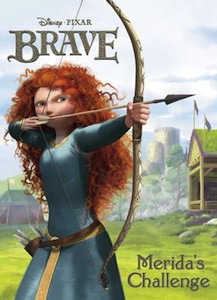 If your kids love coloring then now there is a coloring book from the movie Brave.
The book is called "Merida's Challenge" and offers 96 pages of coloring fun.
Of course you can expect all the movie characters in this book ready to get a nice color.
Follow Merida to the highlands of Scotland and see what she does but then without the color because you need to color it for her.
Come and check out this super fun Brave Merida's Challenge Coloring Book.