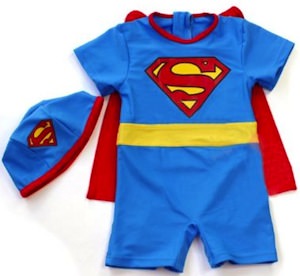 OK so you want your little boy to become Superman.
That could be easier then you think.
This one piece swimsuit for a toddler could be just the thing you need to make you boy a Superman.
With this swimsuit they will enjoy playing in the water and on land and it will look adorable on your kid.
It is a one piece suit with a cape and a hat to keep them protected from the sun.
Take you Superman to the beach and make him wear his Superman One Pice Swimsuit.