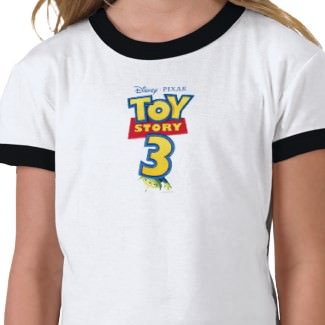 Toy Story was always fun to watch and this latest movie Toy Story 3 was so much fun to. And how can you keep your memories fresh?
What about this funny looking Toy Story 3 logo t-shirt?, it is nice for young and old so maybe get one for the whole family.
Check this Toy Story 3 T-Shirt.