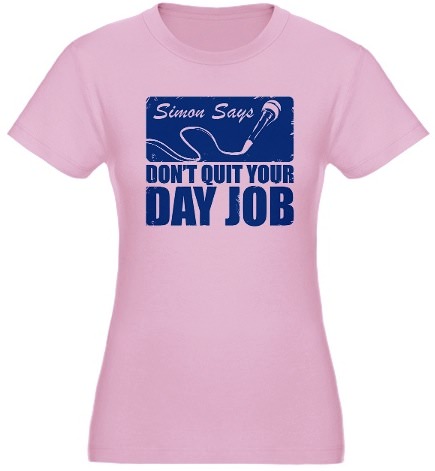 Here you have one of those T-Shirts that say it all.
Just like Simon on American Idol now you can show people that they should not quit there day jobs because they are not that good in singing, I should get one and send it to my downstairs neighbor.
This shirt comes in different versions for men and woman and different colors to so go check out all the Idol gear.
But first order your Don't Quit Your Day Job T-Shirt.