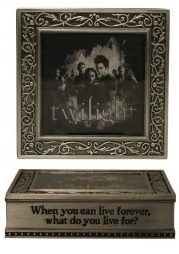 Where do you keep your jewelry? You know that you can keep in in save vampire hands!
This Twilight jewelry box is metal and has a picture of Bella Swan with the Cullen family on it.
Go check out what others think of this Bella and the Cullens Jewelry Box.