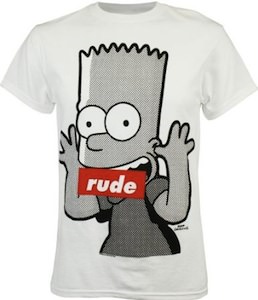 This is a t-shirt in white with a greyscale print of Bart Simpson on it. And because Bart can use words you don't want the kids to hear this shirt is censored, there is a red bar over his mouth saying rude on it.
And as kids can't use bad words this t-shirt is only available in grownup sizes.
So if you like the way Bart thinks then maybe you should go get a Rude Bart Simpson T-Shirt.